This article was first published on Medium on May 23, 2019.
Yesterday morning, we shared a breakfast with some of our users in our office kitchen. This was the opportunity to share delicious croissants... and so much more!
Our users' needs have been our priority from the very beginning
Alexandre and Steve, Qonto's founders, started a first business together and were very disappointed by their banking experience. It was time consuming, had a lack of transparency and used tools that didn't meet the needs of modern companies. The two entrepreneurs decided to fight against these frustrations by creating the service they've always dreamed of.
That's how Qonto was born! Having experienced the same frustration as their clients made them aware of what customers look for in a business banking service.
Even before Qonto's launch, our teams spent hours with hundreds of entrepreneurs to gather data on their habits, needs and ... frustration. This is what allowed us to build our product and launch our service.
Two years later, our users are still our highest priority.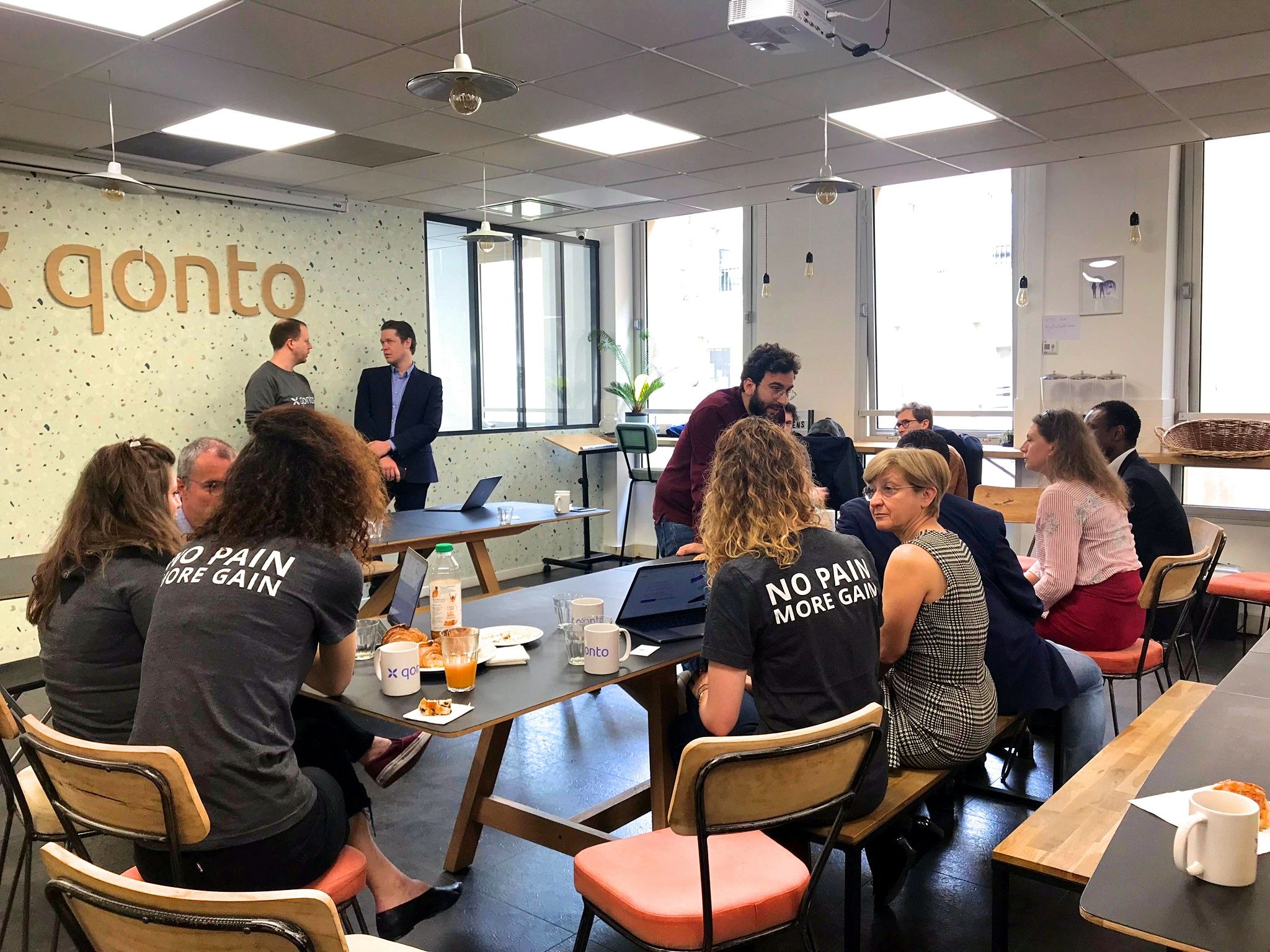 Why do we care so much about maintaining a strong relationship with our users ?
You may be wondering why did we invite users, business owners and financial managers to come and talk with us? The main reason is simple and will never change no matter how big we become :  we like meeting with our users.
It was also an opportunity for them to meet part of our team! Even though we offer a 100% online service, there are still "real" people working behind it every single day. Some of our users were even surprised to be able to match a face to the name they've encountered several time on their screen.
On the morning schedule was a meeting with Alexandre Prot, co-founder and CEO of Qonto. He presented the current improvements and changes of Qonto, but also the features of the company.
Other Qontoers were also there to meet users: part of the Customer Success Team who are answering customers' requests on a daily basis and also of the Product Team who breaks down the needs of users to then develop new features.
Are curious to know more eager to learn about the mission of the product team ? If so, Théo one of our Product Manager told us about his job in this article.
During this mixer, customers had a chance to discuss with each other about their usage of the service, but also to give direct feedback and wishes about the product.
We were able to gather valuable information that translated themselves into the needs and demands of our users.
For them, it was the opportunity to ask, without any filter, all the questions they had  about our product, our business model, our strategy, our growth, our roadmap, etc. We answered everything in full transparency.
Members of the product team took some time to demonstrate the product in order to deepen the knowledge of our users on some features and good practices towards making their experience simpler and smoother.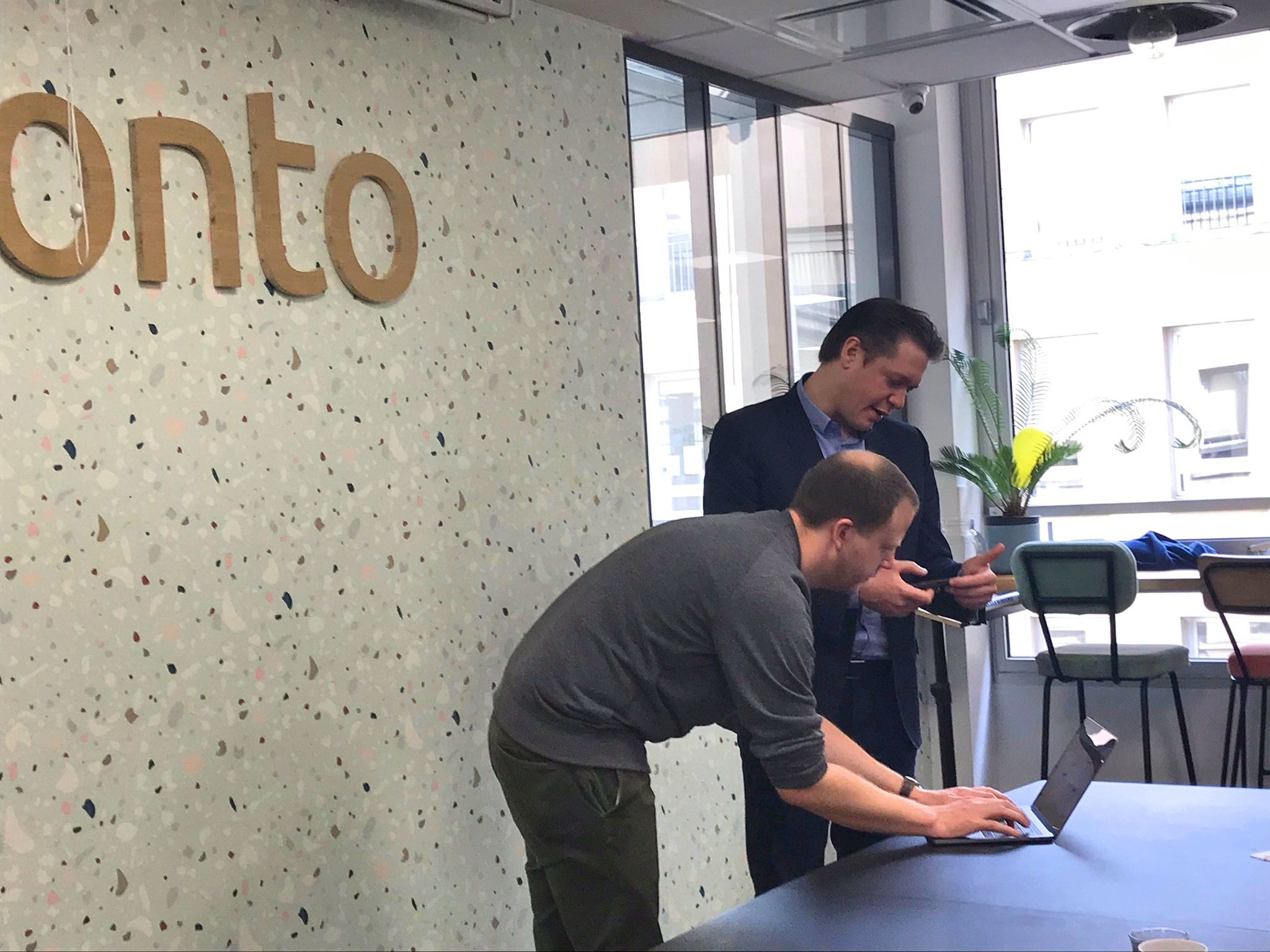 Each feedback counts !
Don't worry, you don't have to come to our offices to ask your questions or tell us what you want out of our product!
We centralize all customers' feedback, whether it comes from the technical, marketing, product or support team. Thus, we can understand our users' needs, but also prioritize features or improvements based on the volume of requests.
Thanks to our thoroughness, we can inform you of the feature release you've asked for 9 month prior through twitter !
Want to attend to the next Qonto breakfast and meet our team?
Write at hello@qonto.eu, and we will be pleased to see you at the next one!